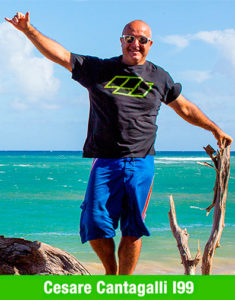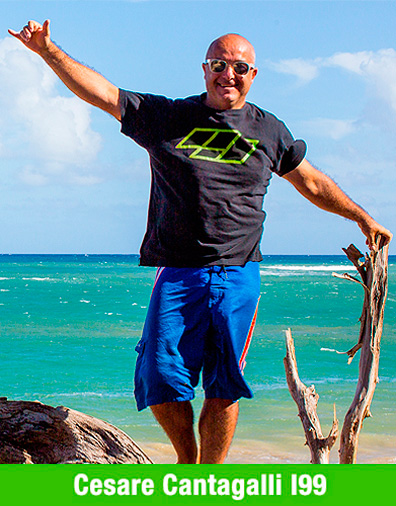 Wow, many years have gone by, windsurfing is grown, and it is still an amazing sport!
The Cheeseroll represents for me the very best moment of my sporting professional career and where it all began.
It was for sure an important transition not only for my personal career but for windsurfing evolutions too, that with time projected forward to innovative and most radical aerial rotations combined with jumping, wave riding and inspired latest modern flat water freestyle moves.
That very best moment was officially introduced and celebrated with the first one released during the Maui Aloha Classic in 1986.
I will never forget the enthusiasm and energy received by the reaction of those ones watching the first ever front rotation move begin.
A special moment and eternal picture that I will keep inside my memories was that day I first performed Cheeseroll in public during the Aloha Classic back in 1986.
I received compliments and enthusiasm from all of my heroes such as Robby Naish, Mike Waltze and Matt Schweitzer saying that it was the most incredible and radical thing in windsurfing.
They could definitely understand it was the moment to open new frontiers and could imagine the future progressions, making me realize I had done something important for the sport.
Since then, we have seen an incredible evolution of windsurfing manoeuvres which can make windsurfing today easy and fascinating, but which can also be a very extreme sport.